Application Procedure

Program dates are:
Summer 2016
2014 Program Information
On-line applications for the summer 2014 program will be accepted on a first-come-first-serve basis beginning November 15, 2013. (the rolling admissions process closes on March 24, 2014 at which point, no further applicants can be considered). Please note: as only 15 students can participate in the program each summer, we strongly encourage early applications to guarantee your spot.
Any supporting materials (passport-sized photograph, official transcript, etc.) should be sent directly to:

MADE in France Program
Performing Arts Department
Washington University in St. Louis
Campus Box 1108
One Brookings Drive
St. Louis, MO 63130

(314) 935-5858
pad@artsci.wustl.edu

The cost of the program is $5700. This includes six units of upper-level Washington University academic credit. This fee covers: all classes, performances, museum and festival entrance fees, video equipment fees, dance studio rental, accommodations and local travel while in Paris, round-trip transportation from Paris to Lalacelle, and lodging and all meals at the Tapis Vert (twenty days). The tuition does not cover airfare, meals in Paris (ten days) and miscellaneous expenses. Students will have access to a kitchen in their Paris hostel and wi-fi access both in the Paris hostel and at Le Tapis Vert in Normandie.
Upon being accepted, a $500 deposit in the form of a check or money order from a US bank payable to Washington University will be due in order to guarantee your place.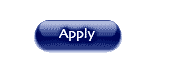 Scholarships
The Washington University PAD is pleased to announce that financial aid in the form of Performing Arts Department scholarships for this program are available. Students from Washington University who wish to apply for scholarships should fill out the online scholarship application (link below) at the same time as the regular application. Scholarship applications will be considered on a first come basis to the earliest applicants and will be awarded based on an evaluation of each student's financial need.
We encourage students from other universities and colleges to pursue scholarship options at their home institutions. Inform yourself as soon as possible of any upcoming deadlines, since summer study scholarships are often quite competitive. Students in past years have had success in soliciting aid from their college's office of the Dean of Students. Some colleges also offer financial support for student internships (for example, at Connecticut College there is the CELS program). We can coordinate with you to establish an internship with the French non-profit MADE in France (please contact Dr. Elizabeth Claire via email for information..