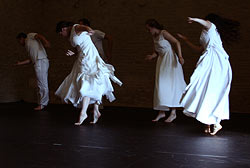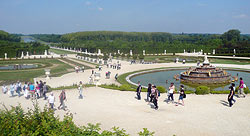 Dear applicant to the MADE in France program,
Thank you very much for your interest in this program. If you decide to take part (and I certainly hope that you do!), I believe that you will enjoy an incomparable experience of culture and artistic creativity in two extraordinary French locales: the grand city of Paris, one of the great artistic centers of the world; and the beautiful countryside of Burgundy, where the whole idea of "culture" is rooted in the soil. This program is run by the Performing Arts Department at Washington University and has been carefully designed by Liz Claire, who for years has been performing in prominent experimental dance troupes in Paris and will bring a wealth of resources to the program. In addition to Professor Claire's own extensive studio and academic background, you will be taught by seasoned professors in dance and design
from Washington University and Connecticut College, as well as prominent members of European dance troupes. You will see a range of exciting dance performances while in Paris, and enrich your knowledge of design with trips to the Louvre and other museums. While in the town of Mélisey, in Burgundy, you will enjoy the residencies of two French troupes, as well as the instruction of the full-time faculty. (In case you are wondering you do not have to speak French to join this program, although you will surely learn some French during the five weeks!).
I look forward to receiving your application to our MADE in France summer program. This will be a very exciting and rewarding experience, and we hope you can join us. Should you have any questions, please contact the Washington University Performing Arts Department at (314) 935-5858.
Sincerely yours,
Mark Rollins, Chair
Performing Arts Department
Professor of Philosophy and the Philosophy-Neuroscience-Psychology Program
Washington University in St. Louis